Just two or three ingredients are all you need for a cheap, natural, and high-quality cleaning product. Essential oils are definitely nice to add, though, and this recipe includes some suggested options like lavender.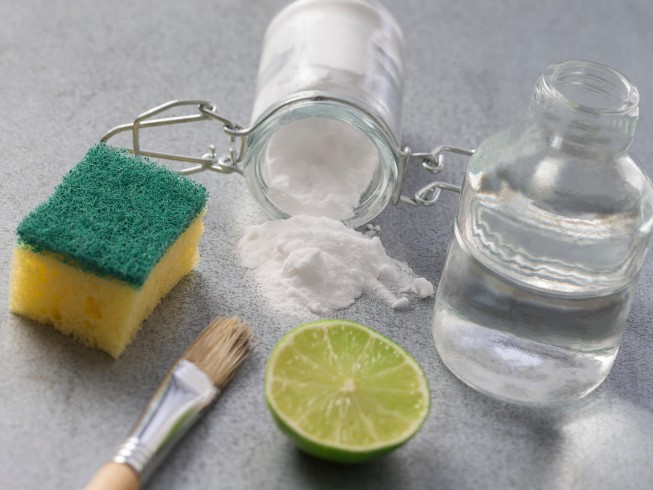 serves/makes:

ready in:
under 30 minutes
ingredients
1/2 cup baking soda
liquid soap or detergent (see directions)
5 drops antibacterial essential oil*, or lemon or lime juice (optional)

directions
Place the baking soda in a small bowl. Add enough soap while stirring until a frosting-like consistency is formed. If desired, add the essential oil or juice and blend well.
To use, spread the mixture on a sponge and clean the surface. Rinse the surface well after cleaning.
* Good essential oils to use are tea tree oil, lavender, or rosemary.
nutrition
Nutritional data has not been calculated yet.