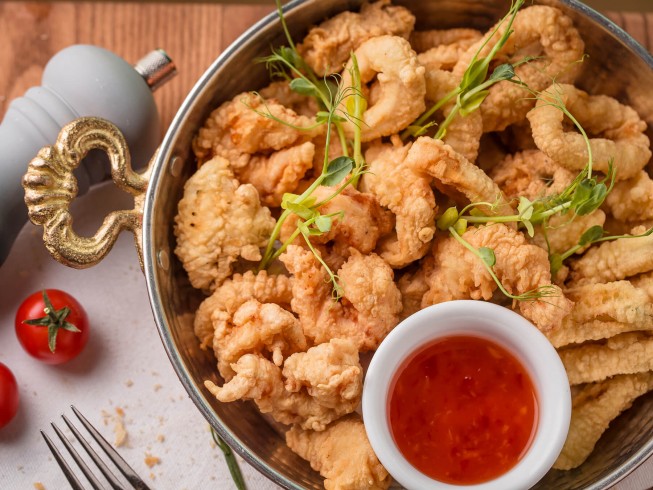 1 cup flour
3/4 cup water
2 teaspoons melted shortening
1/2 teaspoon salt
1/8 teaspoon black pepper
2 egg whites
1 1/2 pound medium or large raw shrimp, peeled and deveined
vegetable oil

Combine the flour, water, melted shortening, salt, and pepper in a bowl.
In another bowl, beat the egg whites with an electric mixer until stiff peaks form. Fold the egg whites into the flour mixture.
Heat about an inch of oil in a deep skillet to 350 degrees F.
Holding the shrimp by the tails, dip them in the batter. Coat them completely and let any excess batter drip off. Carefully add the shrimp to the hot oil in batches, taking care not to crowd them.
Cook, turning as needed, until they are golden brown. Remove immediately with a slotted spoon and let drain on paper toweling. Repeat with remaining shrimp.
Serve the shrimp hot with your favorite dipping sauces.