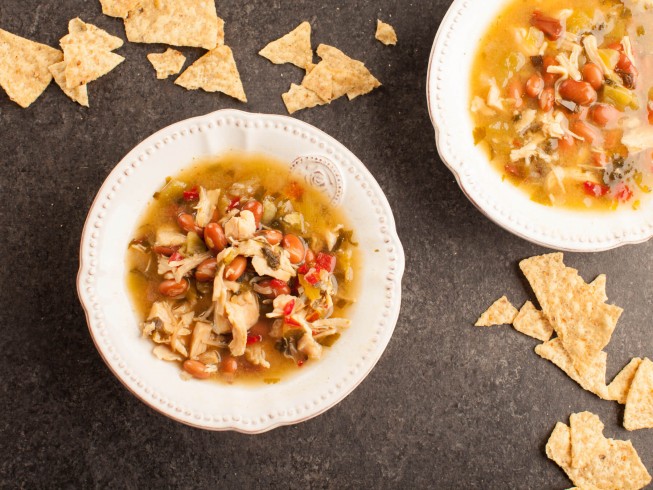 4 chicken breast halves, cubed
2 cans (15 ounce size) white or light red kidney beans, rinsed and drained
1 can (15 ounce size) chicken broth
1 teaspoon minced garlic
1 medium onion, chopped
1 can (4 ounce size) jalapeno peppers, chopped
3/4 teaspoon dried oregano
1/8 teaspoon black pepper
1 teaspoon ground cumin
1/8 teaspoon ground cloves
1/2 cup diced red bell pepper

Combine the chicken, beans, broth, garlic, onion, and peppers in a large saucepan over medium-high heat. Bring to a simmer and cook, stirring occasionally, until the chicken is partially cooked.
Stir in the oregano, black pepper, cumin, cloves, and bell pepper.
Cook, stirring occasionally, for 15 minutes or until the chicken is cooked through. If desired, you can shred the chicken.
Serve hot. Garnish with sour cream and shredded cheese, if desired.