Starting with a cut like Boston Butt is a great start to a delicious roast, and cooking it in this sweet and tangy mixture of sauerkraut and brown sugar is an excellent next step. The result is tender pork and extra flavorful kraut on the side.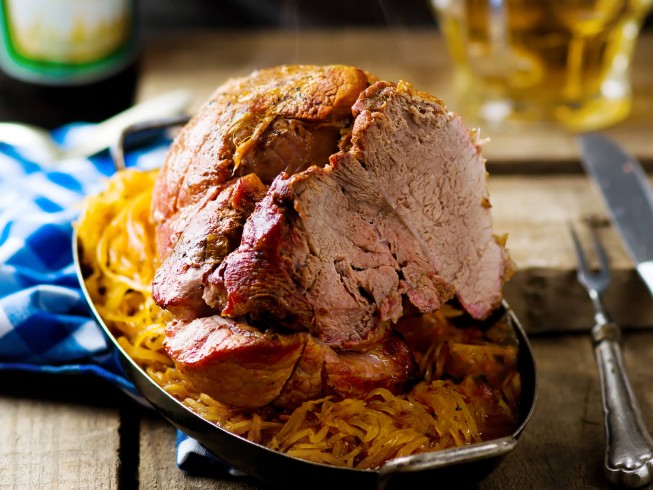 serves/makes:

ready in:
over 5 hrs
2 reviews
ingredients
4 pounds Boston Butt (pork roast)
2 cans (15 ounce size) sauerkraut, rinsed and drained
1 cup brown sugar
1 envelope dry onion soup mix

directions
Place the pork roast in the crock pot.
In a bowl, combine the sauerkraut, brown sugar, and onion soup mix. Mix well and pour the mixture over the pork.
Cover the crock pot and cook on high heat for 1 hour. Reduce the heat to low and cook for 6 more hours or until the pork is tender and cooked.
Remove the roast from the crock pot and slice. Serve with the sauerkraut.
crock pot notes
Crock pots/slow cookers all heat differently. There is no standard among manufacturers. Cooking times are suggested guidelines based on our testing. Please adjust cooking times and temps to work with your brand and model of slow cooker.
nutrition



593 calories

,

25 grams fat

,

30 grams carbohydrates

,

60 grams protein

per serving
.