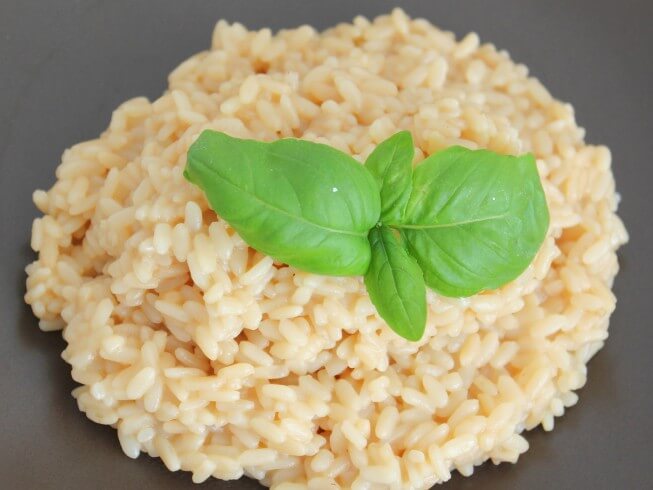 Make restaurant-quality risotto the way chefs do. It doesn't require exotic ingredients, just attention to detail.
2 tablespoons unsalted butter
1 tablespoon olive oil
1/2 cup finely chopped onion
2 cups arborio rice
1/2 cup dry white wine
6 cups chicken stock, heated until hot
1/2 cup freshly grated Parmesan cheese
salt and pepper, to taste

Line a baking sheet with foil.
In a heavy 4-quart pot over medium-high heat, combine 1 tablespoon of the butter with the oil. Add the onion and cook for 2 minutes, stirring with a wooden spoon, or until the onion begins to soften. Take care that it does not brown.
Stir in the rice and stir well for 1 minute to coat the grains all over.
Add the wine and cook, stirring, until the rice absorbs almost all of the liquid...
Read More